Hi,
I have two Trane Z-Wave thermostats. They worked fine before somewhere before version 0.97-0.100. Now, I only have partial functionality. And what's really interesting is that one of the almost has no functionality even though they are identical.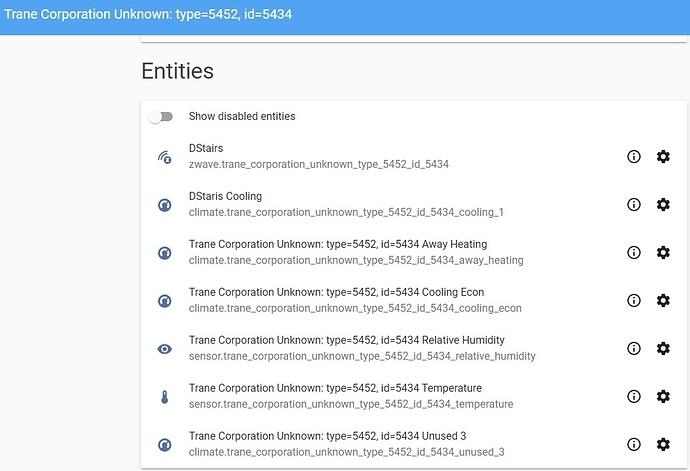 What works:
HVAC mode - cool, heat, heat_cool, off
I can set the cooling temperature target
What doesn't work:
I cannot change the heat target temperature…at least I cannot find it in HA to change it
For my second Trane Z-wave, I can't change/control anything. It has the same entities as the first, but with and "_2" at the end.
What I've tried:
Uninstalling/reinstalling zwave integration
Uninstalling/reinstalling trane devices from my zwave hub
Reverting back to 0.97…everything works as expected
Opening an issue on github…nothing and its been about a month
Any help would be much appreciated!
Running Hass.io on docker on RPI 3b+