I automated my garden drip irrigation system and sprinkler with a sonoff basic and electric solenoid valve all for about $40.
Parts
Picture of the install: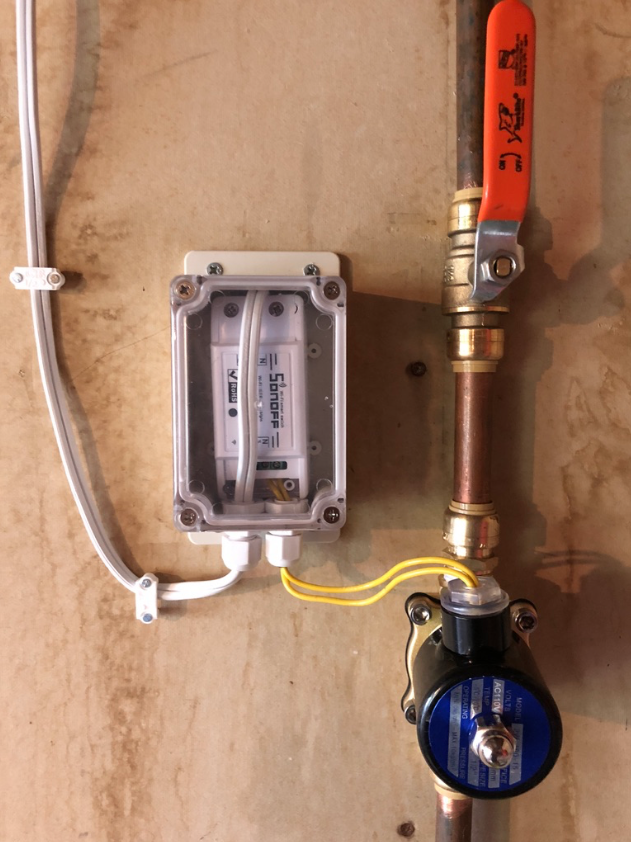 The sonoff was flashed with tasmota and then setup as a standard MQTT switch in home assistant:
- platform: mqtt
  name: "Back Hose"
  state_topic: "stat/backhose/POWER"
  command_topic: "cmnd/backhose/POWER"

Next the sonoff was just directly wired into the valve. The valve takes 110v AC and is NC (normally closed) so it's off unless the sonoff is supplying power. This gives you a little extra safety in that if power goes out, the hose will be off by default.
Then the plumbing parts were all snapped together and put into the 1/2 line that feeds our back hose bib. Sharkbite makes this process as easy as legos now, as it all just snaps together. You will need a basic copper pipe cutter if you don't have one already.
Finally, the whole thing was automated with Node-RED – if the rain chance is greater than 50% for the day, the watering will be automatically disabled – otherwise the watering will run on the normal schedule:
Image: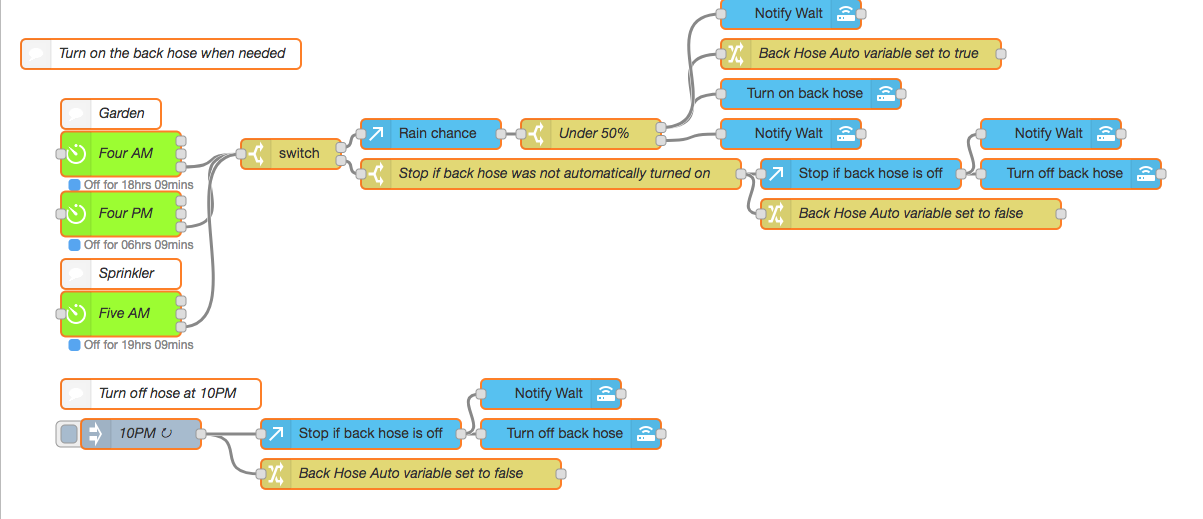 Flow:
https://hastebin.com/olekajojij.json
Bonus picture of garden:
Let me know if you have any questions! This solenoid was recommended by /r/homeautomation but I can't find the thread now. Whole system has been working very well and it will be nice to automatically have the entire system off and depressurized when not in use and also to not have to manually postpone watering during spring rain storms!